The best things in life are free: hugs; the smell of freshly baked bread; and apps. Yes, apps – especially the ones that can save you time or money without costing you time or money.
The best business apps increase productivity and can make the life of a business owner easier.
Your business doesn't just run on a desktop, in an office, on weekdays, from 9-5. Your business is a 24/7 operation and it needs to be treated as such. Mobile applications allow you to operate with this mentality.
Thankfully, we've put this list together to help you choose the right mobile apps for your business. This list covers everything from human resources (HR) to data management to communication. It is by no means complete;
new mobile apps launch every day that you can use to improve operations. However, it's chock full of the best tools we've tested here in our labs. Happy hunting.
1. NetSuite OneWorld
NetSuite OneWorldLearn More at Netsuite provides large and small businesses with a completely scalable enterprise resource planning (ERP) system. With the mobile app you're able to manage expense reports, purchase orders, business dashboards, and security records. This could be your one-stop shop for managing your business when you're away from a desktop or laptop.
2. Acumatica
Acumatica is the best general ledger accounting software on the market. Because it's a browser-based tool, you can access your accounting data from any device with an internet connection, or you can download the iOS and Android apps. From the apps you can enter time cards, run expense reports, and enter purchase orders, among many other features.
3. Expensify
If you're looking for the best expense report software for a mobile device, look no further than ExpensifyFree at Expensify. Expensify lets you upload receipts via its iOS and Androids apps, both of which utilize OCR SmartScan. Expensify is the best tool we reviewed at accurately processing scanned data, which saves employees and administrators time inputting and processing expenses.
4. TSheets
Among time tracking tools, none are better than TSheetsFree at TSheets. With its mobile apps, users can clock in or out and track time, even without cell coverage. Managers can clock team members individually or all at once. Admins can see who's on the clock and where they're working. They can also create, edit, and publish scheduled jobs or shifts, as well as automate timesheet alerts, track paid time off, sick days, and holidays.
5. ClickMeeting
Anyone can create a video conference from their phone, but few services give you the enhanced functionality that ClickMeeting$30.00 at ClickMeeting provides. ClickMeeting's Android, Apple, and BlackBerry apps let you schedule meetings, stream audio and video, share your screen, and record your events, all from a smartphone.
6. Citrix ShareFile Business
The best secure managed file transfer services aren't just designed to send large files from desktop to desktop. With Citrix ShareFile Business$16.00 at Citrix, you can share from Android, BlackBerry, iOS, and Windows mobile devices. For administrators, it also offers excellent device management functionality, enabling IT to instantly disable and wipe devices when necessary.
7. SurveyMonkey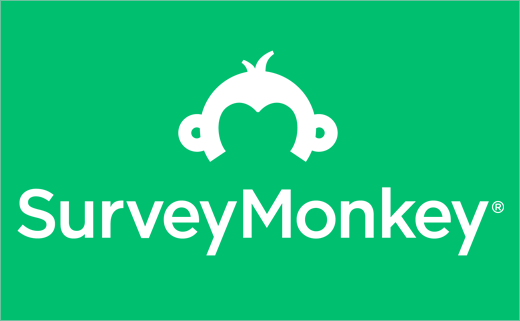 Taking the pulse of your customers or employees can be crucial for even the largest organization. The Best Online Survey Tools allow you to create and participate in surveys from your mobile device. SurveyMonkey$25.00 at SurveyMonkey lets you create, send, and analyze polls directly from your iOS and Android devices.
8. HappyFox
Your customers don't shop during business hours only. As a result, it's imperative that your customer service reps are on-call to handle requests at all times. The best helpdesk software includes mobile applications that let your reps answer calls, search for customer-specific information, and resolve tickets, all while away from the desktop. HappyFox$29.00 at HappyFox in particular provides a crisp, clean, and adaptable mobile interface that makes remote customer service easy as pie.
9. Zoho Docs Standard
Document management services allow you to create, share, and send files from iOS and Android devices, as well as on desktop. You'll also be able to collaborate on documents and restrict who has access. With Zoho Docs$5.00 at Zoho you can create shared folders, access documents while offline, and invite external users to collaborate.
10. MailChimp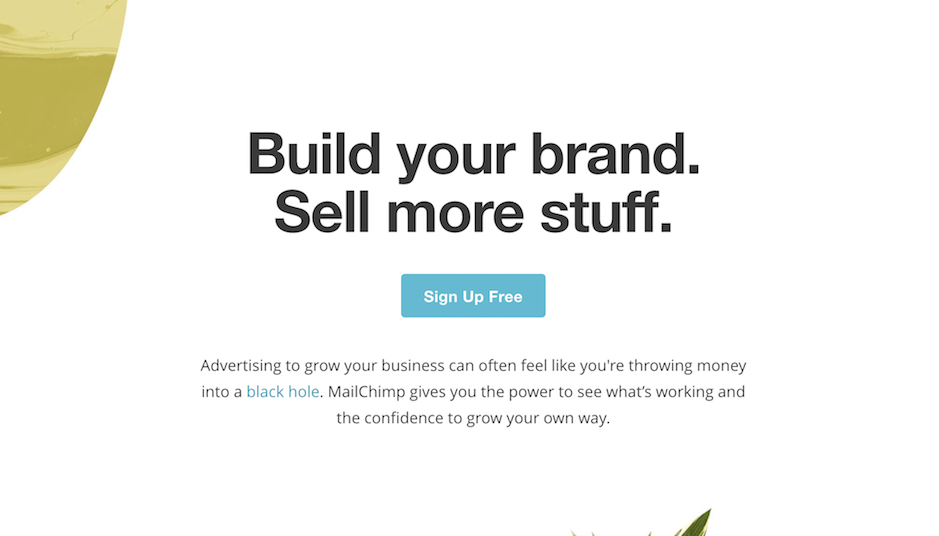 Email marketing is a 24/7 job. Tools like MailChimp$10.00 at Mailchimp make it easy to launch campaigns from a mobile device. With just a few taps you can create the same campaign on your mobile device that you would have created from your desktop. You can even monitor campaign progress, edit subscriber profiles, and run multivariate reports, all from your handheld device.
11. HubSpot
HubSpot is not only one of the best marketing automation tools on the market, it also provides users with robust iOS and Android apps that allow you to manage contacts between your marketing, sales, and service teams…all while on the go. You'll be able to monitor leads as they move through the funnel, communicate with partners on other teams, and evaluate campaign metrics to determine if wholesale changes need to be made.
12. RingCentral
RingCentral is our Editors' Choice for video conferencing. With its mobile apps, you can use your iOS or Android device to make and receive calls, send and receive faxes and texts, set up and join conference calls, and configure phone system settings, notifications, and voicemail.
13. Evernote Scannable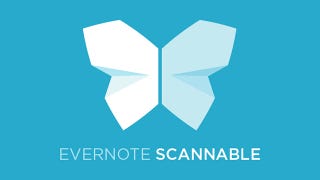 Evernote ScannableFree at iTunes Store is the top dog of mobile scanning apps. It automatically and quickly scans business cards, documents, meeting notes, and other files. The iOS and Android apps connect to LinkedIn for added context, and it offers great text-parsing for cleaning up jumbled docs.
14. Freshdesk
FreshdeskFree at Freshdesk is an Editors' Choice tool in our best helpdesk category. With the Freshdesk iOS and Android apps, agents receive notifications for ticket updates, new tickets, and new assignments. Agents can insert attachments, canned responses, and articles from the company's knowledge base. Agents can add notes to tickets, and forward tickets to other team members.
15. Salesforce Sales Cloud Professional
The best CRM software gives you access to customer and sales data that can be used to improve business operations. Relying on desktops and laptops to access that data puts you a step behind your competitors, most of whom are using mobile apps from standouts like SalesforceFree at Salesforce.com. The king of CRM, Salesforce offers the most comprehensive and flexible platform on the market, even on a mobile device.
16. Zoho CRM
Zoho CRM$12.00 at Zoho gives you a similar level of functionality as Salesforce, but it ties in nicely with the rest of the Zoho software ecosystem. If you want a CRM system that organically ties into your email, document management, and email marketing client, turn to Zoho.
17. Sprout Social
What good is your business with a solid social media strategy? You can access the best social media management & analytics tools from your mobile device without sacrificing any functionality. Sprout Social$99.00 at Sprout Social offers iOS and Android apps that let you identify influencers, ideal moments for customer engagement, and the data that proves it all true.
18. HootSuite
HootSuiteFree at Hootsuite, which is available on iOS and Android, offers a mature, complete set of social media management and analytics tools in a nicely designed hub. With it, you can conduct comprehensive monitoring, influencer identification, and publishing tools.
19. BambooHR
Managing a company's human resources network is a full-time job. The best HR software and management systems let you conduct applicant tracking, benefits administration, and performance reviews all from a handheld device. BambooHR$7.00 at BambooHR LLC offers all these features and more.
20. Fairsail HRMS
Fairsail HRMS$10.00 at Sage Business Cloud People is a highly configurable tool that accommodates companies with multinational operations. It offers applicant tracking, benefits administration, and other add-ons and it integrates with third-party payroll and other outside vendors. Oh, and you can access the majority of these features directly from your mobile app.
21. Deputy
If you don't need the fancy-schmancy features in a full human resources suite, but you'd like to be able to schedule shifts, try Deputy, which is the best HR employee scheduling and shift planning system on the market. With Deputy's iOS and Android apps you can make group announcements, integrate with Intuit QuickBooks and ADP, and of course, you'll be able to make sure you're fully staffed at all times.
22. SuccessFactors Perform and Reward
Similarly, if you want an HR suite that's specifically focused on performance management, SuccessFactors$8.00 at SuccessFactors is an ideal platform for mobile users. With the app you'll be able to schedule feedback, calculate performance with regards to compensation, and produce custom reports, all via iOS and Android apps.
23. Zoho Recruit
You don't want to miss out on the best candidates for new positions at your company. The best applicant tracking systems let you create new job postings, search for candidates, communicate with candidates and colleagues, and work with recruiters, all from iOS and Android apps. For the best applicant tracking tool for mobile users, check out Zoho RecruitFree at Zoho.
24. Zenefits
The best benefits administration tools give your human resources team, as well as your employees, the ability to research, record, and update benefits data. With Zenefits on iOS and Android, you'll be able to access an entire set of traditional benefits data, as well as access termination management, stock options modules, and compliance information.
25. ActivTrak
ActivTrakFree at Birch Grove Software on iOS and Android allow organizations to monitor employees from administrator iOS and Android devices. Admins can access their ActivTrak account and view data; however, ActivTrak app does not currently monitor mobile phones, but with the app admins will be able to see how employees are performing on Windows, Mac OS, Chrome OS, Chrome browsers, Linux, FreeBSD, and others.
26. Dropbox Business
Dropbox Business is a cloud computing app that allows you to sync files and folders across various platforms. The mobile app gives you access to all your files on the go and offers plans for really small businesses — we're talking just three users.
27. G Suite
This is the filing cabinet that follows you around wherever you are. It's secure, cloud-based storage that you can put pretty much anything you like in. Most business users will need to access text documents, spreadsheets and so on during the working day. G Suite (comprising Gmail, Google Docs, Google Sheets, Google Slides and more) means those apps are never more than a click away.
What's more, you can also collaborate with colleagues either in real-time or when it suits using inbuilt revision and comment tools.
28. Office 365
If you're more comfortable with the Office suite than Google, Office 365 could be the answer for you, particularly if you're a long-term user of Office on the desktop. In all subscriptions, Office 365 has all the Microsoft Office products you're used to, Word, Excel, Powerpoint, Outlook, with cloud storage in the form of OneDrive, as well as the database platform, Access, and Publisher, the company's DTP software, although there are some limitations on these last two.
There are also additional services, not typically associated with Microsoft, like Skype for Business, Microsoft Teams, Yammer, Sway, SharePoint and online video meetings.
The main services all have free smartphone/tablet apps for your users to download so they can keep on top of their work wherever they are, as well as limited downloads to Macs and PCs.
29. Slack
Put simply, it doesn't do what it says on the tin – this is most certainly an app for someone who is looking to avoid doing work. In fact far from it, as it's a tool designed to help not hinder productivity.
Slack's own website states: "Whatever work means for you, Slack brings all the pieces and people you need together so you can actually get things done."
In many ways, the way Slack operates is like a load of Twitter streams, but you can only see what's in them if you've been invited to a particular channel. You can add everyone in a channel with @here or @channel or you can tag individuals using their @handle either for everyone else in the channel to see or by private messaging them.
You can create threads a bit like within Gmail for ease of reference later and you can react to people's posts with emojis, including custom ones. Perhaps importantly you can set yourself to 'do not disturb' and mute channels if you really need to focus on something else for a while.
Most companies start using slack without knowing it. A small department or individual team will start using the free version to get things done. This will usually catch the attention of managers who will evaluate a wider rollout and quickly realise the business benefits, before signing up for a corporate, paid-for plan.
30.Trello
"Infinitely flexible. Incredibly easy to use. Great mobile apps. It's free. Trello keeps track of everything, from the big picture to the minute details." This is how the website describes Trello. And it's not wrong as this application can quickly become indispensable for those who have to manage teams and projects.
Its incredibly easy to understand and use interface is a large part of the charm – you create cards (which are displayed on boards with lists made from the cards) and then move them to different places when assigned or completed. You can also archive or delete and use labels, assign to people and more. Work really shouldn't be this much fun!