Luxury trains are at the pinnacle of the aspiration for relaxed travel.
Imagine: Passing through spectacular scenery; halting at iconic destinations; relaxing in opulent cabins or lounges; enjoying fabulous cuisine served in beautiful surroundings; cocktails savoured in wonderful bar cars.
Here are top of the world's most luxurous train journeys.
Venice Simplon-Orient-Express: London to Venice
Prices start at $6,160 per person
Arguably the world's most famous train, the Venice Simplon-Orient-Express takes classic train travel and transforms it into an over-the-top glamorous getaway. Starting next March, the train will feature three brand new grand suites, each one inspired by a different romantic destination.
The Istanbul grand suite is full of stunning details like hand-carved timber, beautiful metal embellishments, and embossed leather, all influenced by Istanbul's Grand Bazaar.
The Paris-inspired suite draws from French architecture and boasts a cream-and-sage color palette with floral accents. As for the Venice suite, it's all about Italian Baroque and Renaissance design with a rich blue color scheme, plenty of silk and woven fabrics, and Venetian furniture.
BELMOND ANDEAN EXPLORER, Peru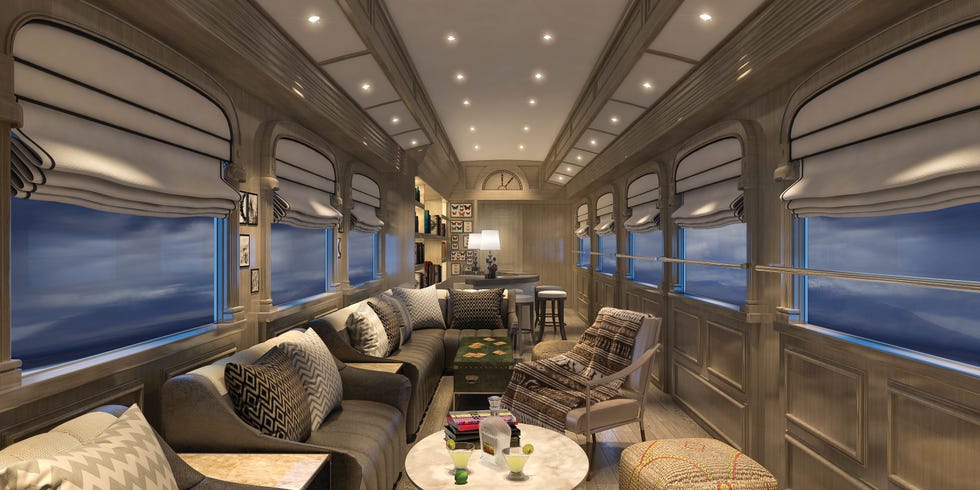 Prices available upon request
Scheduled to make its first journey in May, Belmond's new South American sleeper will travel over some of the world's highest-altitude tracks on one- and two-night excursions in the highlands of Peru between Cuzco, Lake Titicaca, and the UNESCO World Heritage site of Arequipa.
Excursions will include city tours, boat rides, lunch on a picturesque island in South America's largest lake, and a chance to view the mysterious 8,000-year-old paintings of Sumbay Cave. Amenities on board the train include an observation car with an open-air deck and an extravagant lounge car featuring a grand piano and a bar specializing in Pisco Sours.
Rocky Mountaineer, Canada
Prices available upon request
Rocky Mountaineer train journeys take between two and 25 days, cutting throught the spectacular Canadian Rockies or Whistler during the day and stopping at luxury Hotels at night.
Royal Express, Japan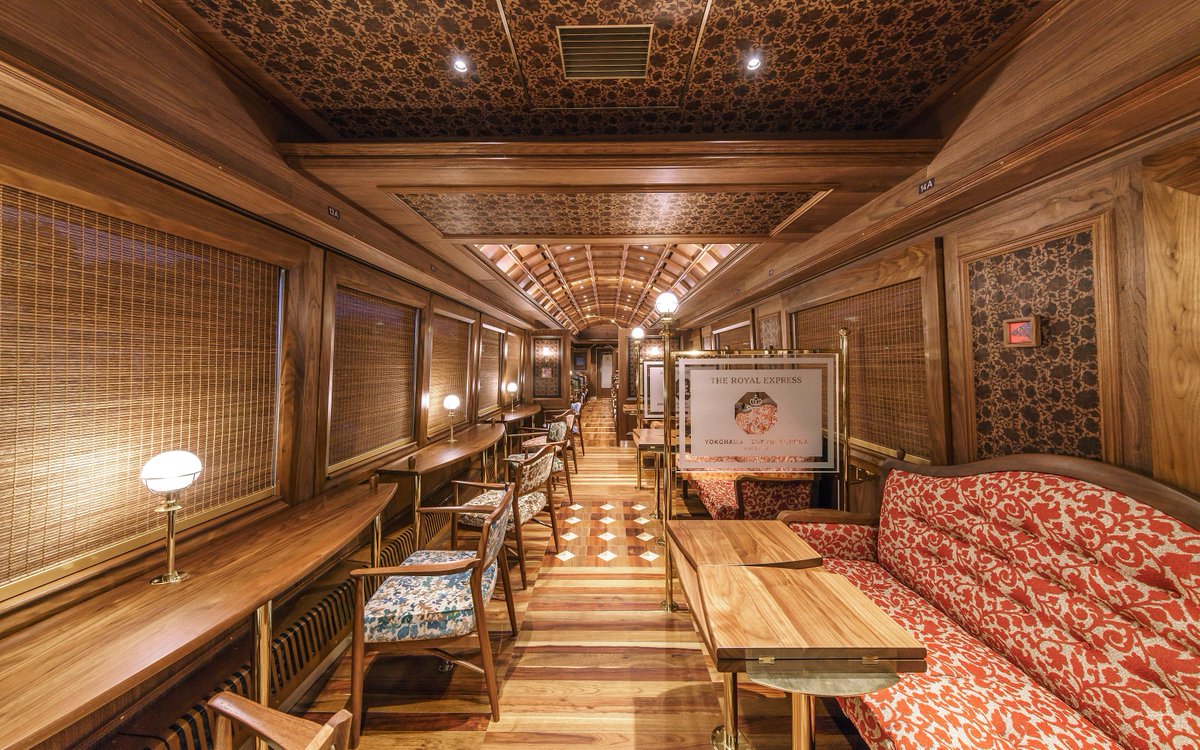 Prices available upon request
The last of three distinct luxury trains to launch in Japan in summer in 2017, plies a route that stretches between Yokohama and Shimoda City at the southrn tip of the Izu Peninsula.
ROVOS RAIL, Southern Africa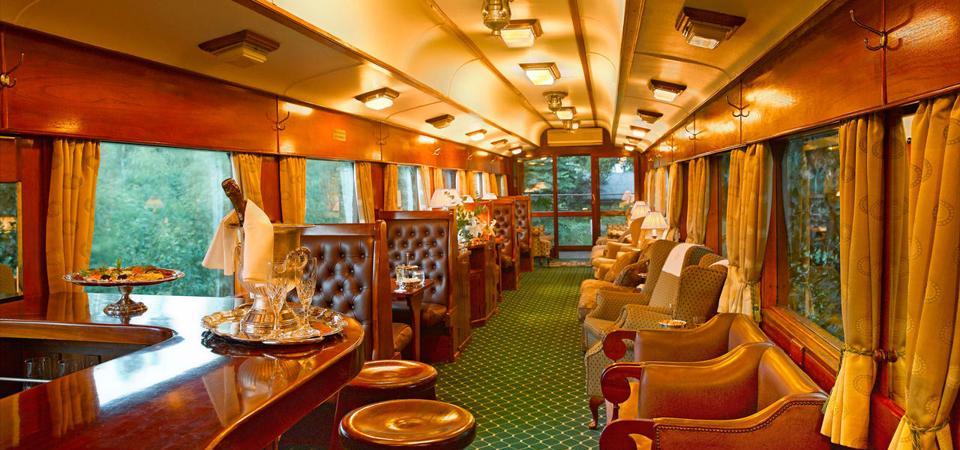 Fares from $1,270 per person
Picture old-school wooden-walled carriages rolling through some of the African continent's most dramatic scenery: that is the specialty of Rovos Rail of South Africa. Trains depart from the railway's 60-acre private train station in Pretoria, complete with its own museum.
On the 2- to 15-night excursions, the sleeper goes as far north as Dar es Salaam and Tanzania, with stops including golf courses, vineyards, game lodges, the Kalahari Desert, and majestic Victoria Falls. With a maximum of 72 passengers, Rovos's safari-on-rails offers an intimate opportunity to explore the continent and spot Africa's Big Five game animals in total luxury.
TRAIN SUITE SHIKI-SHIMA, Japan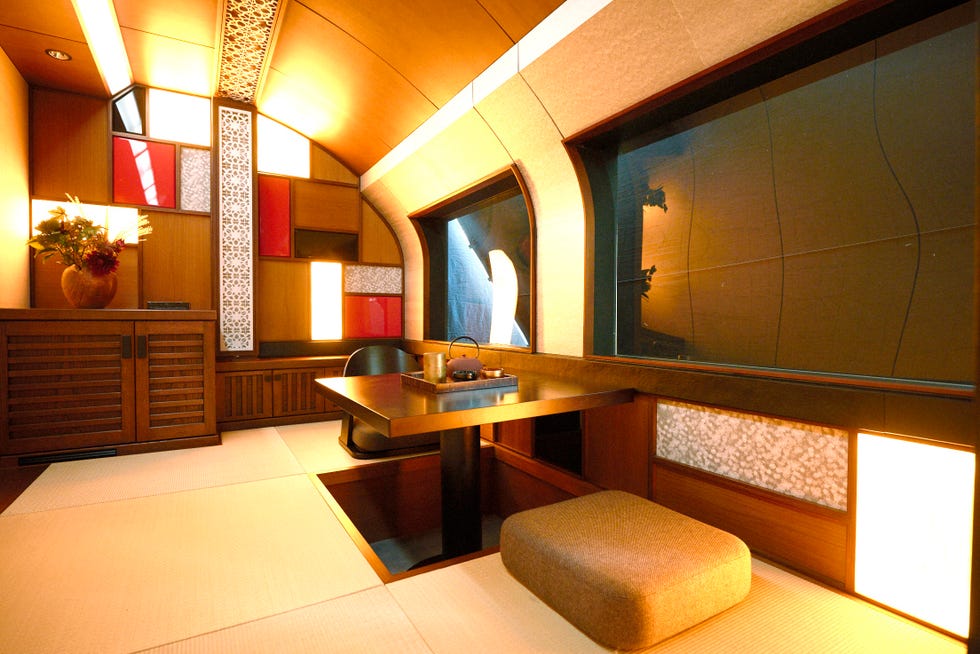 Fares from $4,510 per person
Home of the high-speed Shinkansen train, Japan is now setting the standard for luxury with JR East's new Train Suite Shiki-Shima. Tradition and technology meet in harmony: the two-story passenger cabins include suites with tatami floors and traditional cedar soaking tubs.
Meanwhile, the sleek lounge car is a metallic interpretation of a peaceful Japanese forest. One- to four-night journeys include visits to hot springs, ancient temples, and castles on the east side of the country's main island, Honshu.
BELMOND GRAND HIBERNIAN, Ireland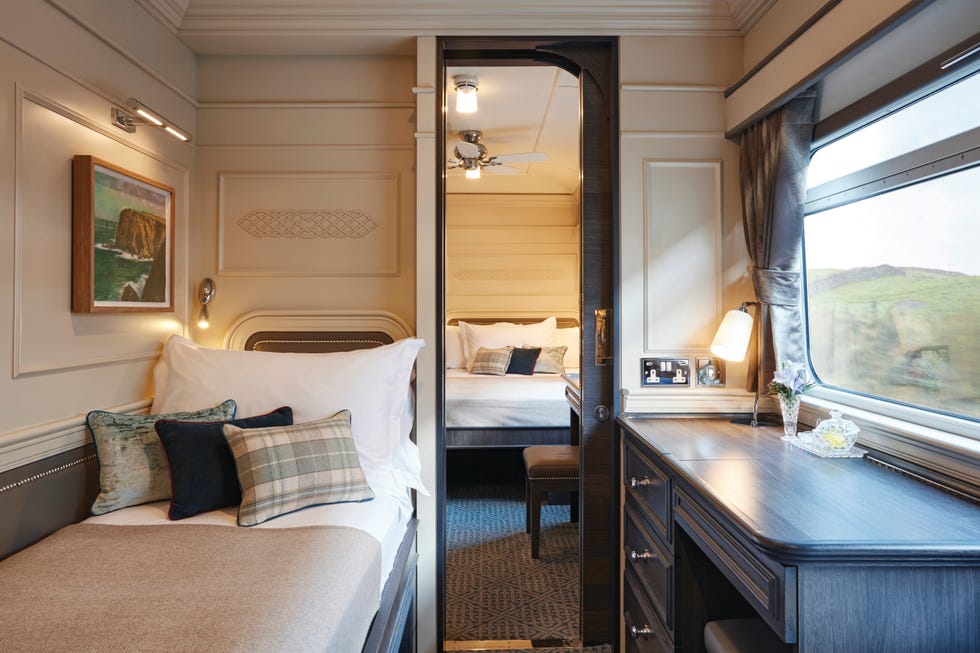 Fares from $3,220 per person
The great Georgian houses of Ireland were the design inspiration for the staterooms of the Grand Hibernian sleeper train. Although it launched just last year, this decadent travel experience offers glamour straight out of the storied past. Each carriage is named after one of Ireland's counties and decorated to evoke its distinctive folklore and traditions.
A collection of original art works — including oil paintings, watercolors, and photographs — hangs in the 20-passenger cabins as well as the train's two dining cars. Live entertainment and a pint of Irish stout are on offer during the two- to five-day journeys with stops in Dublin, Cork, and Belfast, along with stunning views of the Irish countryside.